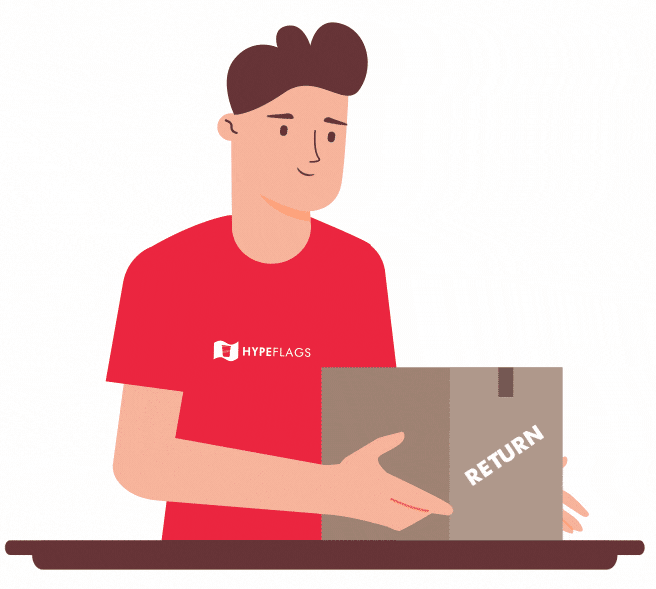 Easy Returns & Exchanges
We want you to be fully satisfied with your order and offer easy returns.
Step 1

Complete our
return form

Step 2

Mail your return shipment

Step 3

Refund is processed
Our Return Policy
If you are not satisfied with your purchase, you can request a return or exchange within thirty (30) days of purchase if the flag is in the original condition and packaging. Custom flags are not eligible to be returned.
Once the return is received to our warehouse we will inspect the flags and process the exchange/refund. Returns will be refunded in the original method of payment, they may take 1-2 weeks to be reflected in your account.
Get Started With Your Return